The winery Ernst
Seriously. An adjective that has always accompanied Bernhard Ernst since his start in 2005. Already then, it was his goal to press serious wines. However, to a large extent, the whole thing was improvised - an experiment in his parents' garage, young and wild, just as he was.
To this day, nothing has changed in producing serious wines. However, the general conditions have changed. A tasteful new winery, a woman who "is now dreaming his dream along" was added. Structure, order and a hint of feminine elegance were introduced. With Sylvia Ernst, a woman from Vorarlberg decided to live from now on not in the west but in the east of Austria and to dedicate her heart and soul to this new task.
Together the two of them now live this winemaker's dream with one goal: to portray their homeland in the best possible way in their wines. "Origin counts" is both motto and message.
The flagships of the winemaker couple - three vineyards of Blaufraenkisch (Fabian, Goldberg and Hochberg) - but also the cuvées Zion and La Mission - allow this very origin - Deutschkreutz in Central Burgenland - to be tasted very clearly.
< origin counts >
Hochberg
Die erste der drei Ausnahmelagen ist Hochberg. Auf leicht sandigem Lehmboden sorgt vor allem der hohe Kalkgehalt für klare, kühle Frucht im Blaufränkisch. Die 35 Jahre alten Reben wachsen auf steilen Hanglagen mit südwestlicher Ausrichtung.
Goldberg
Der Goldberg ist eine Kuppe im Deutschkreutzer Weingebirge. Muschelkalk des Urmeeres ist hier mit einer ein bis zwei Meter schweren Lehmauflage bedeckt. In den östlich ausgerichteten Weingärten mit Blick in die kleine pannonische Tiefebene wachsen hier seit 45 Jahren herausragende Blaufränkische.  
Fabian
Die Riede Fabian zeichnet sich durch eine sehr schwere Lehmauflage aus. Am Deutschkreutzer Hochplateau sorgt der Deutschkreutzer Wald für kühle Winde und erzeugt ein gelungenes Spannungsverhältnis zum warmen, üppigen Boden. Alte Reben, im Jahr 1949 ausgepflanzt, garantieren hier einzigartige Blaufränkisch-Qualitäten
Our Top-Locations in Blaufränkisch
Biologisch und nachhaltig
Die Entwicklung in Richtung biologischer und nachhaltiger Weinbau ist in aller Munde und so sind auch wir davon überzeugt, dass dies der richtige Weg ist. Sehr naturnahe war die Bewirtschaftung unserer Weingärten schon immer.
Mit dem Jahr 2020 haben wir uns dazu entschlossen, auf die ganzheitliche biologische Bewirtschaftung mit Zertifizierung umzustellen. Somit sind unsere Trauben bereits biologisch und ab dem Jahrgang 2023 dürfen wir unsere Trauben als "Trauben aus biologischem Anbau" bezeichnen, worauf wir sehr stolz sind.
Nachhaltig zertifiziert wirtschaften wir bereits seit dem Jahr 2019. So können wir unseren Beitrag leisten um die Umwelt für die nächsten Generationen lebenswert zu erhalten.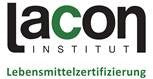 Schau dich bei uns im Weingut um